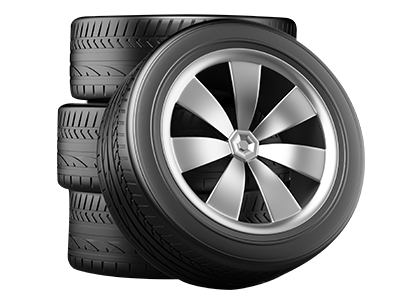 Nissan Tire Rotation Service in Tampa FL
They say an ounce of prevention is worth a pound of cure, and preventative maintenance to your car is an excellent example of the truth of the old saying! Courtesy Nissan of Tampa is glad to welcome new and familiar faces to our shop for this money-saving procedure.
Customer Reviews

Rotating your tires is a quick way to make sure you stay on track with your car's maintenance. Tire wear from driving is inevitable, but rotating your tires makes sure that the wear is spread evenly throughout the vehicle. Tire rotation is especially important in front- or rear-wheel drive cars, as either the front or the back tires will be doing the bulk of the work moving the vehicle, quickening unbalanced tire wear. And unbalanced tires mean poorer handling, lower gas mileage, and a shorter lifespan for your tires.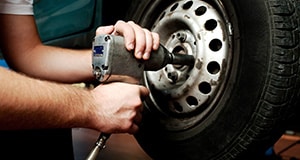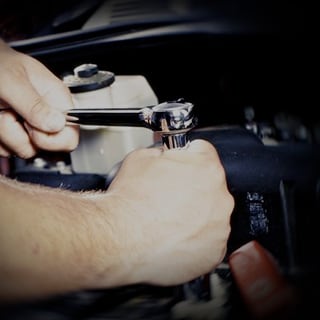 Courtesy Nissan of Tampa
3800 W Hillsborough Ave Tampa, FL 33614
Serving
Tampa

,

Wesley Chapel

,

Brandon

,

Clearwater

,

New Port Richey

Our core value is right in our name! We believe in providing honest, clear, and courteous service to all our customers. We're interested in repeat business, not doing unnecessary work on your car or padding out our list of recommendations. When you visit Courtesy Nissan of Tampa, you're entrusting your car to the hands of certified and highly trained professionals. If you're ready to rotate your tires or even ready to start some more complicated and in-depth maintenance, we'll be glad to help you out - our technicians are highly experienced with routine procedures and larger repairs alike.
Nissan Tire Rotation Specials Near Tampa, FL
At Courtesy Nissan of Tampa, we offer low prices that cannot be beat on our tire rotation services. Unbalanced tires mean lower gas mileage, so courtesy of our cheap discounts, we are able to save you money on both the tire rotation, as well saving you money on your tank of gas, since riding on uneven tires cause you to go through more gasoline. At Courtesy Nissan or Tampa, we believe that saving you money is always a good thing.
Nissan Titan, Rogue, Pathfinder, Juke, Murano, Armada, Quest, Frontier Tire Rotation
Have our dependable service team at Courtesy Nissan of Tampa properly rotate your tires. Having our certified technicians complete this work done will make sure that your truck or SUV's tires are wearing evenly, as your vehicle moves you and your family safely down the road.
Nissan Tire Rotation Service
Courtesy Nissan of Tampa only believes in using original equipment manufacturer, or OEM, parts - meaning that the parts we use have the Nissan name (or whatever your vehicle's make may be) behind them. Aftermarket parts, the other choice in the world of car components, suffer from a lack of accountability and a need to be generic. They are not supported by the car manufacturers themselves, nor are they necessarily designed with your specific vehicle in mind. With OEM parts, however, you're receiving parts that come from the same source as your vehicle's stock components. with the company's name on it, you know you're getting the best quality you can, and you're also picking out a part that was designed specifically for your vehicle.

Whether it's the smart-choice maintenance of tire rotation or the quality assurance of OEM parts, Courtesy Nissan of Tampa is ready to help you get back on the road as soon as we can!
Get Your Nissan's Tires Rotated Quickly
Our service specialists quickly and efficiently rotate your vehicle's tires. You will not have to worry about poor handling and uneven tire wear when our swift team of technicians at Courtesy Nissan of Tampa completes a tire rotation on your vehicle, lengthening your tire lifespan.
Nissan Altima, Sentra, 370, Maxima, Note, 370Z, GT-R, Versa, LEAF Tire Rotation
Our professional technicians at Courtesy Nissan of Tampa know how important properly balanced tires are to your Nissan car. When having your tires rotated, make sure the work is completed by experienced specialists. If your car is no longer driving straight, make an appointment at Courtesy Nissan of Tampa to have your tires rotated today.