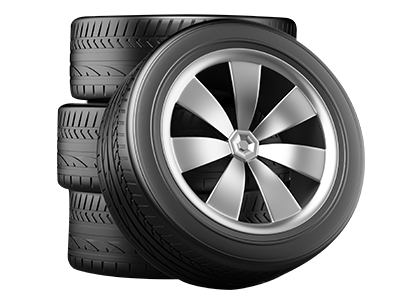 Nissan Tire Alignment Service Tampa FL
Your tires are one of the most important features of your car, so proper maintenance of your tires is something you shouldn't overlook. Bringing your car in for a 4-wheel alignment not only enhances your car's performance, it increases gas mileage and safety.
Only $79.95 - save $20!*
Customer Reviews

Poorly aligned tires cause any number of problems that a 4-wheel alignment can solve, including uneven or excessive tire wear and a tendency for the car to drift dangerously to the right or left. This situation can also cause excessive vibration, which in turn can damage other components in your car. Having your car's tires aligned can reduce tire wear, improve fuel mileage and make it easier – and much safer – to go for a drive.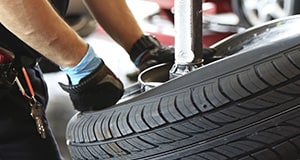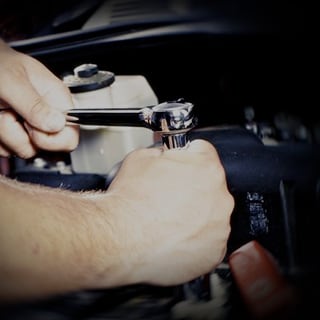 Courtesy Nissan of Tampa
3800 W Hillsborough Ave Tampa, FL 33614
Serving
Tampa

,

Wesley Chapel

,

Brandon

,

Clearwater

,

New Port Richey

At Courtesy Nissan of Tampa, our automotive technicians are highly qualified and fully certified. They have performed countless 4-Wheel alignments and know precisely what to do to ensure that your tires are functioning at their maximum. These automotive experts have years of experience in repairing and maintaining all Nissan makes and models. So whether it's an alignment, replacing brake pads or checking the timing, trust your car repairs to us.
Nissan Wheel Alignment Specials Near Tampa, FL
We at Courtesy Nissan of Tampa know that having your tires properly aligned is important in how your vehicle drives, which is why we offer great discounts on tire alignments. Thanks to our low cost specials we offer at Courtesy Nissan of Tampa, drive your car knowing that your tires are aligned properly, therefore reducing the risk of veering.
Nissan Rogue, Quest, Juke, Pathfinder, Murano, Armada, Frontier, Titan Tire Alignment
At Courtesy Nissan of Tampa, our skilled technicians make sure that your Nissan truck or Sports Utility Vehicle has proper wheel alignment, which will enhance your vehicle's performance and allow for safer driving.
Nissan Tire Alignment Service
Whether you want to have your tires aligned or need some other work performed on your Nissan, it's always smart to take it to the service professionals at Courtesy Nissan of Tampa. That way, you can be sure that OEM (original equipment manufacturer) parts are being used. When you take your car to someone other than a dealership, you are much more likely to get inferior, third-party aftermarket parts that will not work as well or last as long. You can drive with confidence using the parts we install.
Get Your Nissan's Tires Aligned Rapidly
At Courtesy Nissan of Tampa, we quickly and efficiently align your vehicle's tires because we know that your time is precious. Our team of certified technicians work expeditiously to ensure that your wheel alignment drives evenly, reducing tire wear. Schedule your appointment at Courtesy Nissan of Tampa today.
Nissan 370, 370Z, Maxima, Sentra, Altima, Note, GT-R, Versa, LEAF Oil Change
Let our authorities at Courtesy Nissan of Tampa expertly make sure that your tires are performing optimally. Trust your car's safety to our experienced team at Courtesy Nissan of Tampa. If your car is no longer driving straight make sure to schedule your appointment today to have your alignment fixed. This will not only make sure your car drives square, but will also save you avoidable wear and tear on tires.
*Alignment special may not be applicable to certain models. Non-applicable vehicles will qualify for the savings amount as a discount on your service bill. Offer not redeemable for cash and cannot be combined with one or more special offers. Prices quoted do not include tax, but savings amounts are accurate.