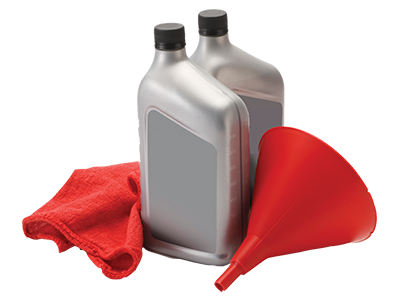 Nissan Oil & Filter Change in Tampa FL
As a vehicle owner, it is important to keep your vehicle in top running condition with routine maintenance. Getting your oil and filter changed by the professionals at Courtesy Nissan of Tampa is a smart choice because you will know you are protecting your car in the right way. Be sure to take advantage of the dealerships service specials.
$29.95 semi-synthetic (with appointment)
Customer Reviews

One of the most important things you can do to keep your car running well is to regularly change the oil and filter. Your vehicle manufacturer has a recommended interval to perform this service in order to maintain the optimum level of protection for your vehicle. Changing the oil removes the dirty oil which has become contaminated with microscopic metal filings through normal wear and tear. This contamination reduces the lubrication capability of the oil, increasing the wear until the oil is changed. The filter helps to extend the oil life by removing many of these contaminants, but should be changed at the same time as the oil because it will get clogged with contaminants, making it no longer effective. Keeping your cars lubrication at the best level will prevent excess friction and heat build up within your engine and reduce the chances that internal parts will fail and need to be replaced.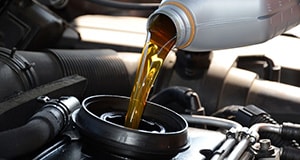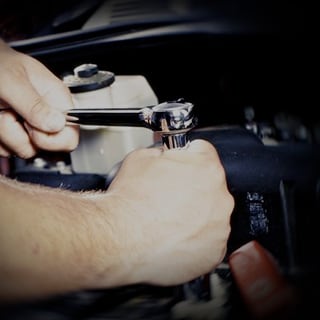 Courtesy Nissan of Tampa
3800 W Hillsborough Ave Tampa, FL 33614
Serving
Tampa

,

Wesley Chapel

,

Brandon

,

Clearwater

,

New Port Richey

The technicians at Courtesy Nissan of Tampa are highly trained and certified to perform all services on your vehicle. They perform many oil and filter changes everyday and are experienced with all makes and models of vehicles. The dealership keeps the service equipped with state of the art tools in order to offer top of the line service.
Nissan Oil Change and Filter Replacement Specials Near Tampa, FL
Courtesy Nissan of Tampa offers great discounted pricing our our oil change and filter replacement services. Thanks to our cheap pricing, we are able to offer services that keep your car's internal parts running efficiently, without breaking the bank.
Nissan Rogue, Juke, Murano, Pathfinder, Armada, Quest, Frontier, Titan Oil and Filter Change
At Courtesy Nissan of Tampa, our skilled technicians are trained to keep your vehicle running in optimal condition. Having your Nissan Sports Utility Vehicle or truck's oil and filter changed regularly helps to remove contaminants, which can damage your Nissan vehicle.
Nissan Oil and Filter Change Service
Having your service completed at a dealership allows you to have peace of mind that the service will be completed correctly. Dealerships use OEM (Original Equipment Manufacturer) parts which ensure that high quality parts, manufactured to the vehicle manufacturers specifications are used. Your replacement parts are the ones meant for your vehicle and not generic parts that may fit, but have not been tested by the manufacturer for your vehicle. Not using OEM parts may mean that the parts may not perform as designed and may not last as long. You will not have this worry if you take your vehicle to the dealership for needed service.
Quick Nissan Oil Change and Filter Service
We make sure to get your vehicle in and out during your oil change or filter replacement. Our skilled technicians at Courtesy Nissan of Tampa are efficient at providing top notch, speedy service, allowing your car to run at its optimal condition, without delay. Schedule your appointment at Courtesy Nissan of Tampa today.
Nissan Altima, Maxima, Sentra, Note, 370, 370Z, GT-R, Versa, LEAF Oil Change and Filter Service
Our experts at Courtesy Nissan of Tampa can help to keep your car running well, reducing the chance that your vehicle will have issues later. Protect your car for the future, by having your car's oil changed and filter replaced at Courtesy Nissan of Tampa.