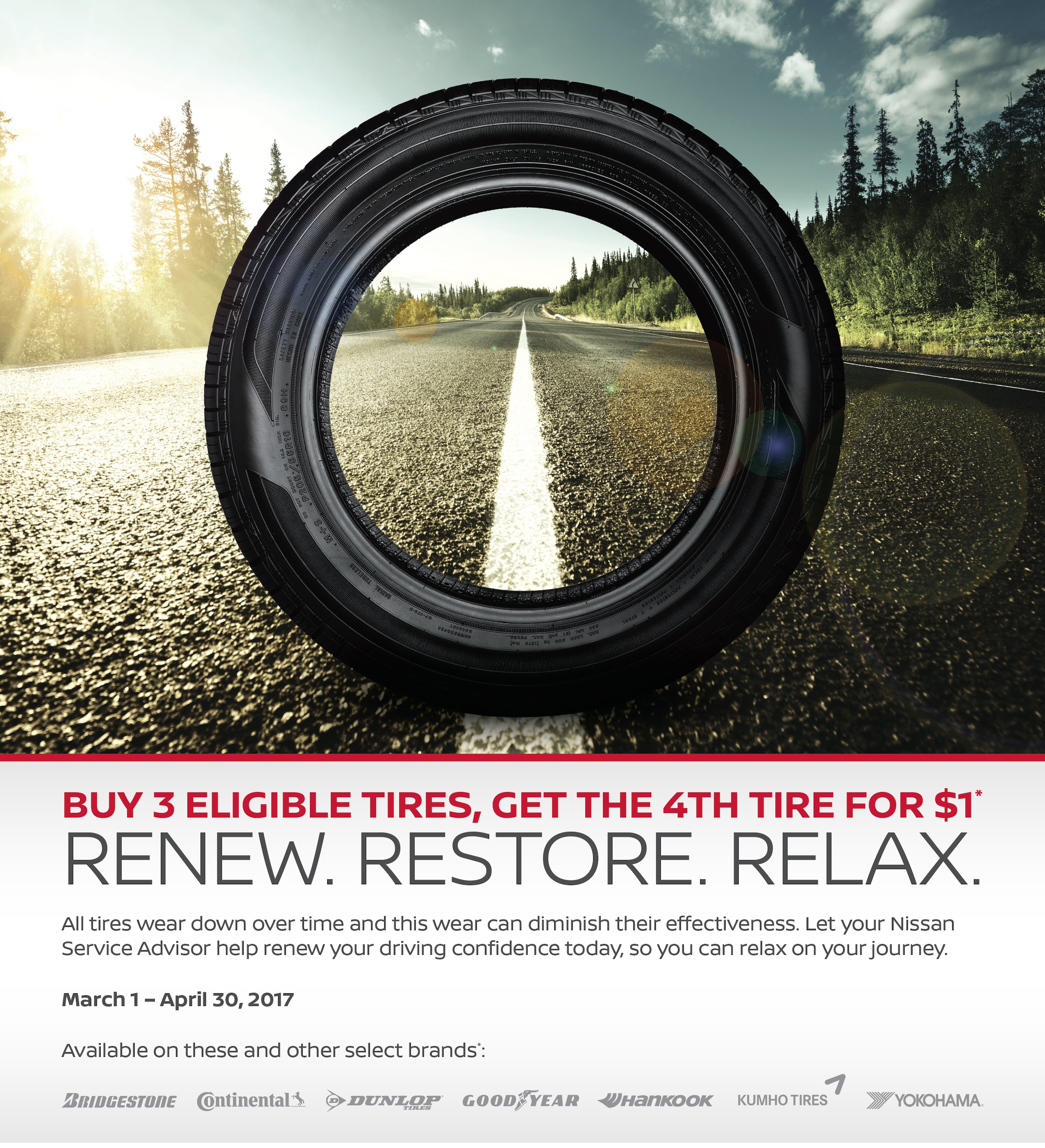 Nissan Hankook Tire Sales Tampa | Buy 3 Hankook Tires and Get the 4th for $1
Courtesy Nissan of Tampa and Hankook Tires have teamed up for a special tire rebate promotion. From March 1 - April 30, 2017, purchase 3 Hankook tires and get the 4th for only $1!
*OEM, OEA, or WIN tires only. Cannot be combined with other offers. See your Service Advisor for details. Nissan vehicles only. Offer not valid on tires for GT-R model vehicles. Dealer sets actual price. Excludes hazardous wast fee, tax and shop supplies, where applicable. Includes hazardous wast fee in California. Offer not valid with previous charges or with any other offers or specials. Offers have no cash value. Customer must present offer at the time of write-up. Valid at participating dealer. Nissan names, logos and products names, feature names and slogans are trademarks owned by or licensed by Nissan Motor Co. Lt., and/or its North American subsidiaries. Always wear your seat belt, and please don't drink and drive. © 2017 Nissan north America. All rights reserved. Dealer Tire is the seller, not the manufacturer nor the warrantor, of all products offered to dealers through the Nissan Tire Advantage Program. Nissan is not the seller or warrantor, nor does it recommend or endorse any tires other than those identified as OEM. Nissan assists Dealer Tire and dealers in the administration of the programs.