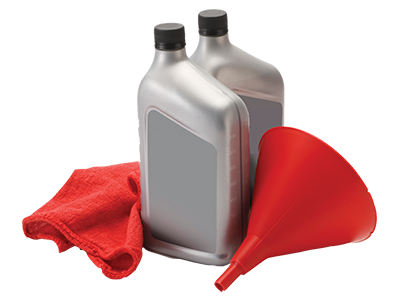 Full Synthetic Oil Change | Nissan Synthetic Oil Change
Learn more about full synthetic motor oil and oil change services! See our current specials!
Customer Reviews

Full Synthetic Motor Oil
Synthetic motor oil is designed to be the highest quality motor oil available for your vehicle, providing the absolute best protection and performance possible. Synthetic motor oil is specifically created from chemical compounds and the formulations allow scientists to create motor oil that at a molecular level that provide more complete protection. Synthetic motor oil helps keep your engine as close to new as possible for as long as possible, which adds up to you having greater peace of mind on the road. Contact our service department to learn more about the benefits of synthetic motor oil and other options for your next oil change.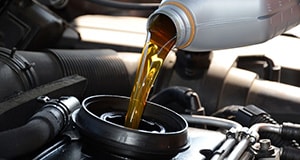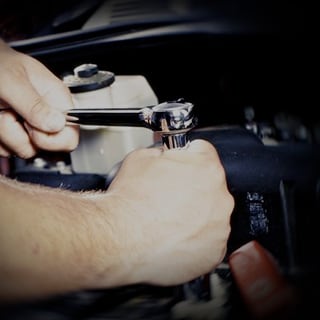 Courtesy Nissan of Tampa
3800 W Hillsborough Ave Tampa, FL 33614
Conventional

High Mileage

Synthetic Blend

Full Synthetic

Good protection
Specifically designed for vehicles over 75,000 miles
Better protection
Best protection
Good sludge protection

Helps reduce oil
consumption
Better cleaning
Better cleaning
Good performance
Helps to replenish worn & potentially leaky seals
Better performance
Better performance
 
Helps restore lost compression 
Protects in extreme temperatures 
Protects in extreme temperatures
 
 
Better fuel economy
Better fuel economy 
LEARN MORE
LEARN MORE
LEARN MORE
LEARN MORE
Best Synthetic Oil Change Near Me | Full Synthetic Oil Change
What are the benefits of using synthetic oil? Well, some vehicles require it, especially in high performance motors like the one's found in a GT-R. More manufacturers today design their engines specifically around the superior protection and performance properties of full synthetic motor oil. Courtesy Nissan of Brandon, a Nissan dealership serving Tampa, Wesley Chapel, Lakeland or Clearwater, has an amazing team of certified technicians at who can tell you which oil is required for your vehicle, or you can look at your vehicle manufacturer's recommendations to make sure you are providing your vehicle with the best possible options. Visit our dealership today or contact our service center with any questions about your next full synthetic oil change!
Tampa Oil Change Specials | Tampa Bay Nissan Oil Change Discounts
Semi synthetic, part synthetic, or synthetic blend? However you say it, all are referring to the same type of motor oil. All offer benefits conventional oil changes don't without the price of a full synthetic oil change. This is why Courtesy Nissan chooses to use synthetic blend oil for oil changes rather than conventional oil. The good news, our service center offers a great deal of service coupons and oil change coupons so you don't spend too much for an oil change, no matter which kind you need, whether it's a full synthetic oil change or high mileage oil change. With synthetic blend motor oil becoming more common, maybe consider this service over a conventional oil change the next time you visit. Contact us today to learn more or schedule your next service appointment online.
Fast Full Synthetic Blend Oil Change in Tampa | Synthetic Oil Change Coupon
Another reason use synthetic oil is because it offers the best protection for your engine and maximizes performance. This is especially true in extreme temperatures you may find in Florida. Synthetic oil resists burn off at higher temperatures and helps prevent slduge build up and engine parts from banging into each other. Don't wait to take care of your car. You should also consider a full synthetic motor oil if you do a lot of towing or commutes that involve a lot of stop and go traffic. Courtesy Nissan provides the fastest full synthetic oil change services for your car or SUV in Tampa. To make sure your full synthetic oil change is accomplished even quicker, schedule your appointment online!
Get A Full Synthetic Oil Change in Tampa | Nissan Service
Visit Courtesy Nissan serving Tampa, FL. Whether you have a new Nissan, our certified, experienced and knowledgeable service technicians will assess your situation with care and consideration. We are also capable of providing advanced auto repair services as well. Tire repair and replacement, engine work and failed transmissions pose no issue for our highly competent technicians. Contact us today and experience the difference!
Nissan Auto Repair | Nissan GT-R 370Z Armada Titan
Fun fact: did you know that the pistons and other moving engine parts never come in contact with each other? They actually ride on a thin layer of oil inside of the engine. Oil keeps your engine's moving parts sparated from each other and helps prevent damage, knocking and friction. This is why it is extremely important to keep up with regular oil changes. Another important function of motor oil is cooling the components. As motor oil circulates, it carries away some of the heat generated as a result of the combustion process. When your motor oil level is low, it will cause the engine temperature to rise and overheating can cause major mechanical issues in the long run. It is important to check your motor oil level frequently to make sure that this doesn't occur. Courtesy Nissan is happy to offer synthetic oil changes to add to the life of your vehicle. Our team can help show you how to make sure your oil level are on point. And by using full synthetic oil in our oil changes, we provide a great deal of oil change benefits you won't find in conventional oil changes. Schedule your service appointment today!
Nissan Synthetic Oil Change Deal | Nissan Sentra Altima Maxima Juke
Courtesy Nissan uses original equipment manufacturer (OEM) auto parts for every service. When you combine this with the advantages you'll see with full synthetic motor oil, you will definately extend the potential life of your vehicle and/or increase the value of it over time. There are many misconceptions about synthetic motor oil. One of the main ones is that fully synthetic oil is a man-made substance. This is not the case. Synthetic motor oil takes purified crude or natural oil is and then structurally modified to help it perform at its peak. Using full synthetic motor oil for your next oil change will you help prevent excess wear & tear. At our Nissan dealership, everything remains authentic. by using semi synthetic oil in our oil changes, we provide a great deal of oil change benefits without charging much more than a conventional oil change. Schedule your service appointment and see why we are one of the highest rated new, used and certified dealership in Tampa.