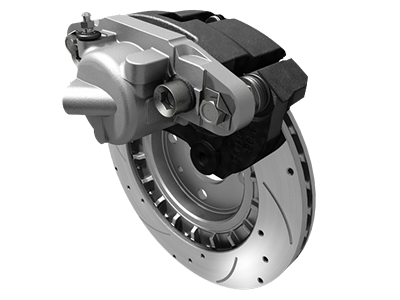 Nissan Front Brake Pad Installation Tampa FL
Car trouble getting you down? There's no need to worry, when the trusted technicians of Courtesy Nissan of Tampa have your back! Swing by today, and make sure to schedule a checkup on your vehicle!
Only $99.95 - Save $30!*
Customer Reviews

Undoubtedly, the two most important factors of any car are the parts that keep you going, and the parts that help you stop. When front brake pad issues pop up, it should be a matter that is resolved quickly. As soon as any metallic grinding or squealing is heard, it's time to get the vehicle into the shop. The longer you wait to schedule a repair service, the worse the problem will become, and the snowball effect will cause a variety of bigger issues. No doubt about it, brake pads must be kept well-maintained.

Providing service to Tampa, Florida, and the surrounding area, Courtesy Nissan of Tampa is there to help you, when you need them most. The trusted team of technicians are professionally certified, so you can breathe a sigh of relief knowing that your vehicle is in reliable hands. Furthermore, they have extensive experience in every make and model under the sun, and know what needs to be done on any vehicle requiring front brake pad repair. You will never need to worry when you bring your car or truck into the service shop at Courtesy Nissan of Tampa.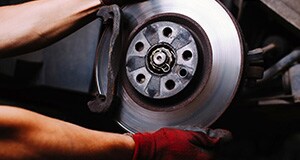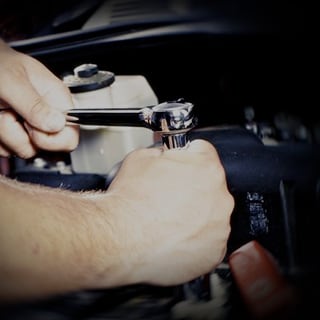 Courtesy Nissan of Tampa
3800 W Hillsborough Ave Tampa, FL 33614
Serving
Tampa

,

Wesley Chapel

,

Brandon

,

Clearwater

,

New Port Richey

After bringing your vehicle in to have the front brakes serviced, there won't be a concern over hidden fees or additional padded costs. The technicians of the Courtesy Nissan of Tampa service shop are there to serve you, because having a satisfied customer is of highest importance. They want you to be able to drive off the lot knowing that your vehicle was properly maintained, and will stay that way for miles to come.
Nissan Brake Pad Replacement Specials Near Tampa, FL
No one likes concealed costs when it comes to auto repairs. At Courtesy Nissan of Tampa, we don't like them either. We offer tremendous discounts so you don't have to pay a lot for your brake repairs. With Courtesy Nissan of Tampa, our low prices mean you don't have to worry when driving with your family.
Nissan Rogue, Frontier, Juke, Pathfinder, Murano, Armada, Quest, Titan Brake Repairs
Your Sports Utility Vehicle or truck are in good hands with our certified team at Courtesy Nissan of Tampa. Our trusted technicians at Courtesy Nissan of Tampa can repair your brakes so you feel safe to stop.
Nissan Front Brake Pad Installation
The proof of superior service is shown in the parts. Courtesy Nissan of Tampa ensures that all repairs are completed with high quality, reliable OEM parts, which will keep you rolling (or help you stop on a dime). Using aftermarket parts could lead to further issues and more repairs down the road, and Courtesy Nissan of Tampa knows that all customers only deserve the best.
Get Your Nissan's Brake Pads Repaired Efficiently
If your brake pads begin having issues, it is important to get them repaired quickly. Our service team at Courtesy Nissan of Tampa swiftly repair your brakes and get you back on the road in no time. Do not wait to schedule brake repair service. Make your appointment at Courtesy Nissan of Tampa today.
Nissan Maxima, LEAF, Sentra, Altima, Note, 370, 370Z, GT-R, Versa Brakes
Our professional authorities at Courtesy Nissan of Tampa can repair your car's front brakes at the first sign of trouble. It is important that brakes be cared for, so let our skilled specialists at Courtesy Nissan of Tampa take away your worry. Don't trust your brake service to anyone but the qualified professionals at our service center. At Courtesy Nissan of Tampa, we go above and beyond to ensure our customers are satisfied and get superior quality service.
*Includes two brake pads and installation. Price per axle. Rotor resurfacing extra. Non-applicable vehicles will qualify for the savings amount as a discount on your service bill. Offer not redeemable for cash and cannot be combined with one or more special offers. Prices quoted do not include tax, but savings amounts are accurate.