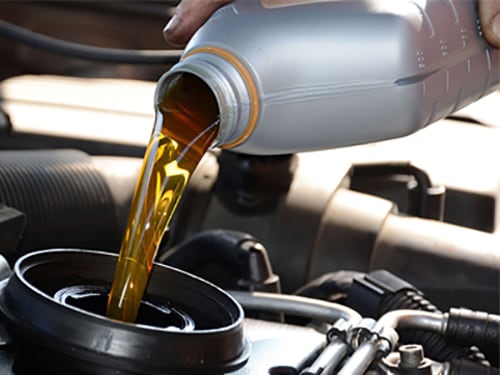 The question of what the difference is between Conventional, Full, and Semi-Synthetic Oil is often comes up with our customers. We also hear the question of just what type of oil change is really necessary to get for my vehicle anyway? And cost wise, is that full synthetic really effective? If you aren't aware of the differences between synthetic blend oils and full synthetic oil, we can help.
The very first thing you know is that motor oils are not created equal. Typically, a synthetic oil is going to outperform a conventional oil.
Overall, full synthetic oil is far superior to conventional oil. This is due to its longevity. Full synthetic oil is great for those of us who live here in Florida because it doesn't break down when it faces hot temperatures from the engine or from the weather outside. So, yes, you may to want to have a full synthetic oil change done for your vehicle so it doesn't break down as quickly.
So, now that we know why full synthetic oil is useful, what's the deal with synthetic blend oil, otherwise known as semi-synthetic oil? Well, synthetic blend is kind of a hybrid of both conventional oil and full synthetic oil. With Synthetic-Blend, the two oils are essentially mixed together. This creates an oil that is a little bit better than conventional oil. Also, a synthetic blend oil change is a little cheaper than a full synthetic oil change and it still has more longevity than conventional oil.
Nowadays, most vehicles actually take a synthetic oil to run, since many of the newer cars have high-performance engines in them. So, overall, if you can, should purchase full synthetic oil, if you don't mind paying a little more for it. Synthetic oil creates less resistance inside of a car's engine which means you'll have better engine efficiency and horsepower. That means using less gas, and having a better fuel economy. Who doesn't like using less gas? It means more money in your pocket overall, right?
So, while all these different types of oil for your oil change can be confusing, it really is it important to know what type of oil your car's manufacturer recommends for your vehicle. Overall, it will help prolong the functionality and the lifespan of your vehicle's engine.
Want to know which type of motor oil is right for your vehicle? Make sure to talk with our skilled and certified technicians at Courtesy Nissan of Tampa. If you're looking to save some money, make sure to check out the many different coupons that can be found on our site for oil changes. If you're looking to create any appointment for your oil change, schedule your appointment with our easy to use scheduler today. We look forward to taking care of your vehicle's oil change needs at our service department.