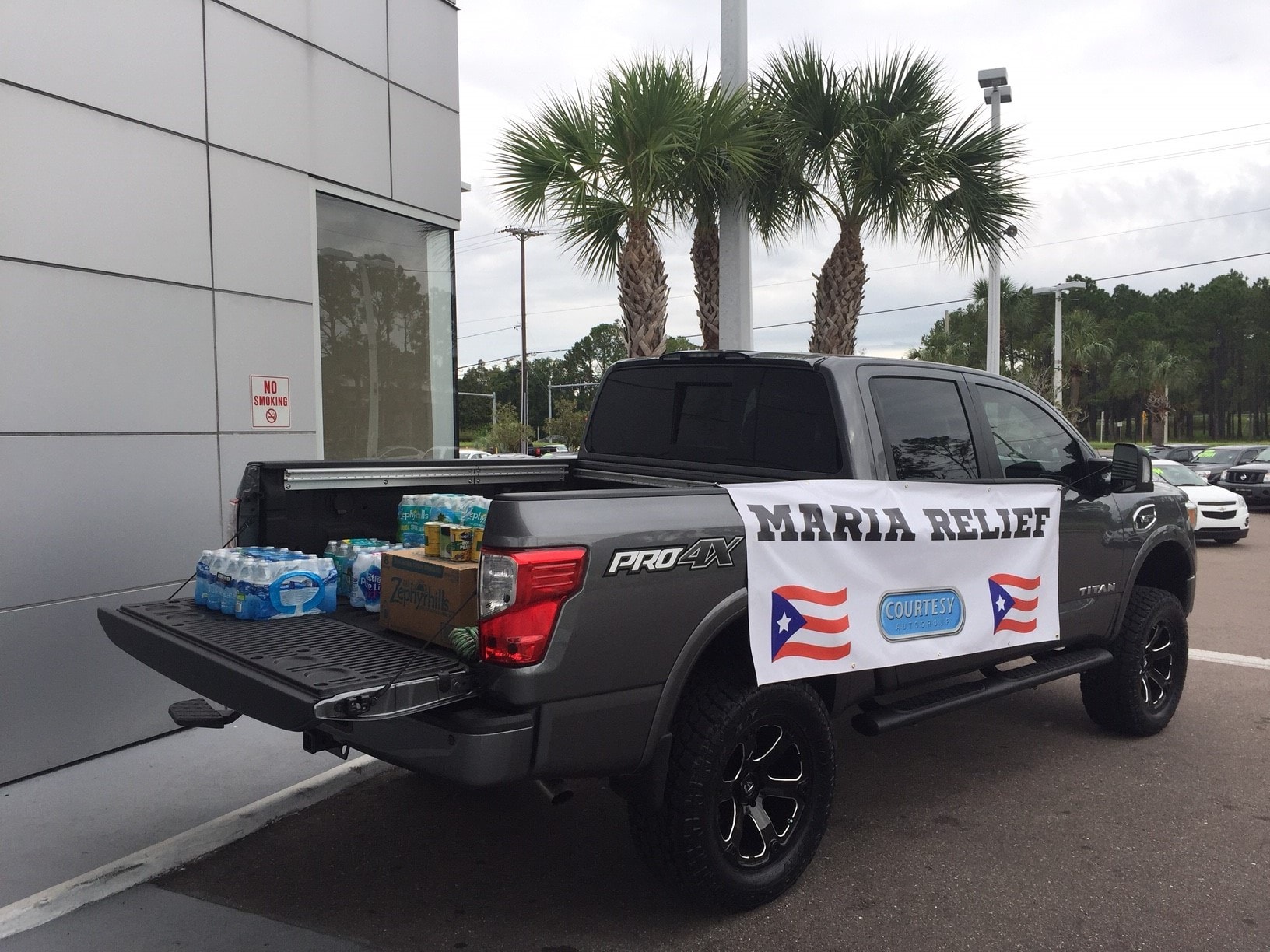 The devastation in Puerto Rico has been massive thanks to the strong forces that whipped across the land due to Hurricane Maria. To help with the aid in the storm's relief efforts, Courtesy Nissan wanted to step up. A number of our employees are from Puerto Rico and they still have family who live in the area. Therefore one of our finance managers, Edward Carrasquillo, who is originally from Puerto Rico, helped to organize a fundraising event asking for donations from those in the area.
On the weekend of September 30 through October 1, we invited our customers to visit our dealership to help us fill a Nissan TITAN with supplies that would then be shipped to Puerto Rico. Thanks to the generous nature of both our customers as well as our employees, we were able to send down an entire TITAN truck bed full of food and water, as well as batteries and other supplies in an effort to help aid in relief for the victims of the ravaged country.
In addition, during the weekend fundraiser, we invited our customers to come to the dealership and enjoy a cookout filled with delicious hot dogs, brats, and hamburgers, all grilled right on site.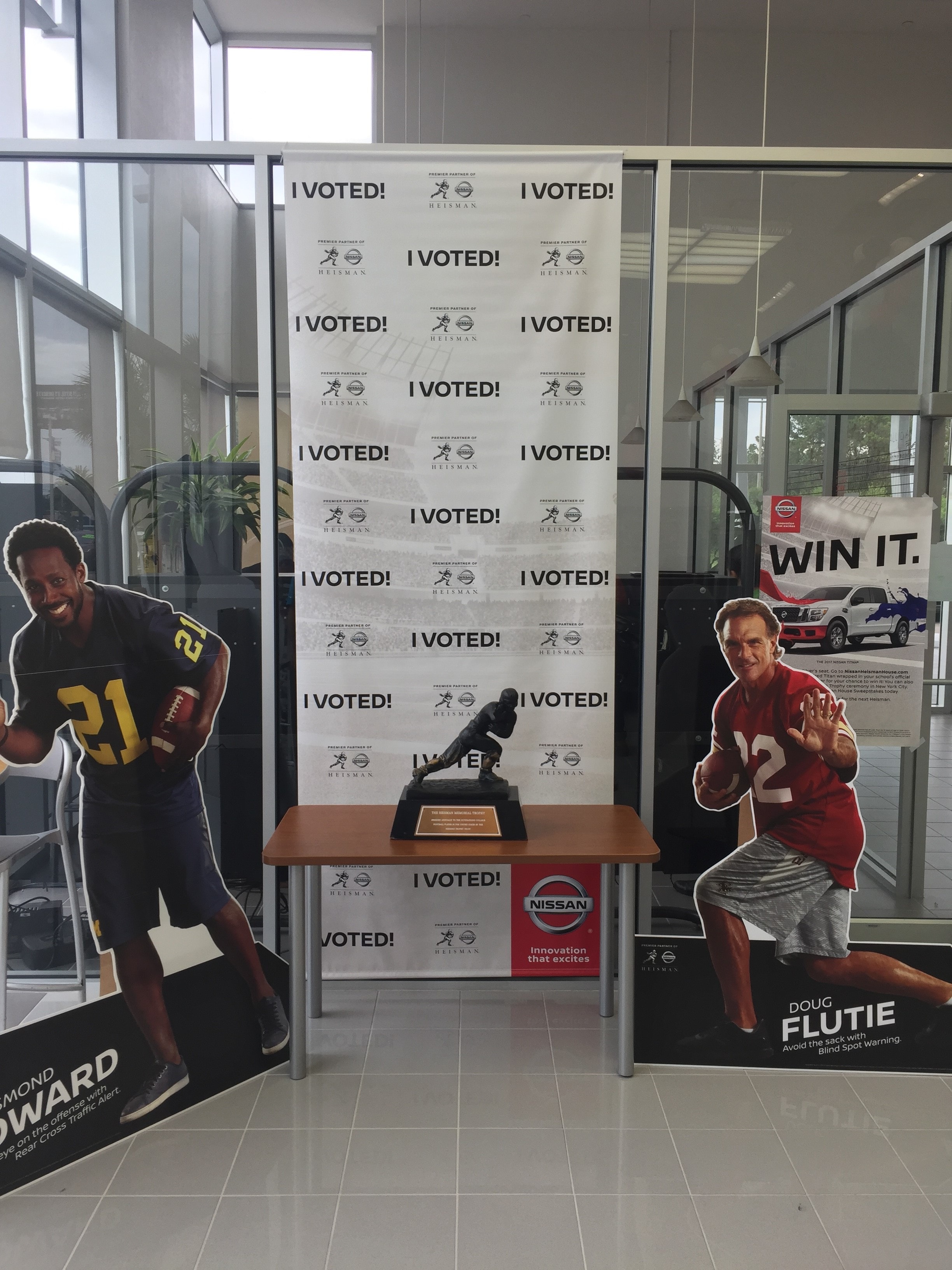 Attendees were also able to have their photograph taken with The Heisman Trophy. For those who don't know, The Heisman is awarded to the outstanding college football player in the United States by the Heisman Trophy Trust. Customers were extremely excited to have this opportunity to take their photo with this award.
At Courtesy Nissan of Tampa, it was a weekend of camaraderie, all for a good cause. Our thoughts are with those in Puerto Rico and hope that recovery is swift. We thank those of you who came by and donated and we are appreciative of your continued support of Courtesy Nissan of Tampa.